Tue, 16 February 2016
Why bother being mediocre - Episode 365 - The Knitmore Girls
This weeks episode is sponsored by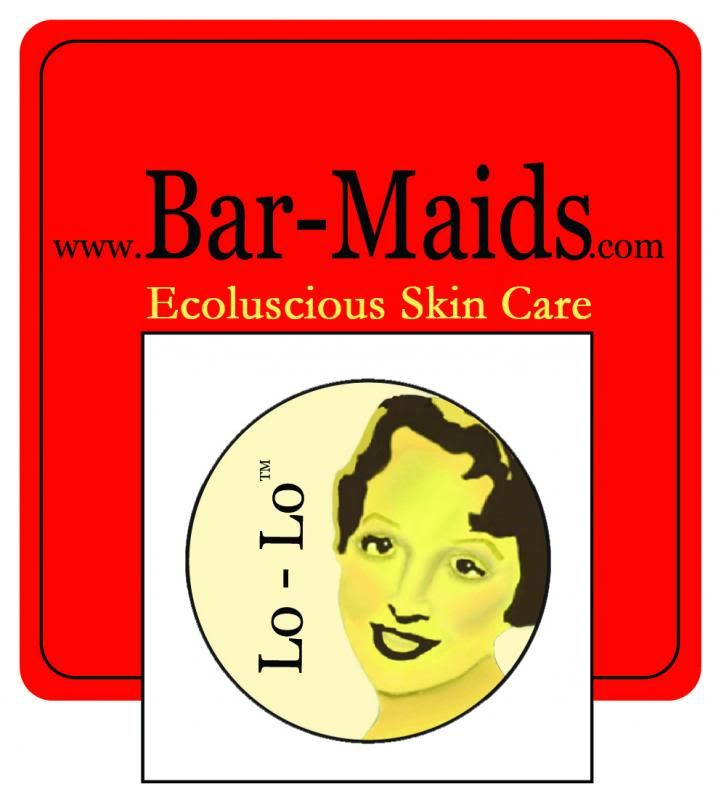 You probably attend an event at least once a year. Sometimes events are all about shopping, but more often than not, events are a combination of shopping and education. When attending a show that combines classes and market place, shopping literally becomes dashes between classes. Time is short that your plan includes the necessary pit stop (crossing your fingers for short lines) and visits to my favorite or new vendor spot.
As a vendor, we do our best to bring the right amount of scents and products. We are thrilled when we have the product or scent you are looking for, but sometimes there is a sudden run on your favorite scent or product and the person in front of you just bought the last one. Being left wanting after waiting just stinks!
Wait and want no more because we've created the Easy Peasy Product Reservation. It's so simple and fast, you'll LOVE the experience!
Go to our web site: www.Bar-Maids.com for directions, and we'll even text you a reminder during the event!
Bijou Basin Ranch is your source for high-quality yarns spun from Tibetan yak, Qiviut, cashmere and other luxury fibers. Our yarns are made in the USA as well as abroad, and many are hand-dyed by notable indie dyers such as Miss Babs, Lattes & Llamas, and Lost City Knits. Our no-rinse, no residue fiber wash called Allure was specially developed to care for high quality fibers. This month, enjoy 15% off your yarn purchase when you enter KNITMORE at checkout at bijoubasinranch.com.

Every hobby needs organization, every project needs a place. Erin.Lane bags helps you turn your fiber pasttime into neat and organized endeavor. Our project bags, totes, and needle and notions organizers are everything you need to keep your fiber arts from fraying.
Did you get a spinning wheel or spindle for a holiday gift? We know that there are lots of you out there who have begun to spin and Lisa Souza Dyeworks at www.lisaknit.com has just what you are looking for. Beautiful hand dyed combed top is available in several different wool types as well as phenomenal silk blends. Lisa Souza is also producing fabulously soft blended batts with such combinations as merino, cashmere and Tencel. Dreamy!
In the Placerville area for a visit? Give Lisa a call and come by for a visit! In the San Francisco Bay Area? Lisa and Rod will see you at Stitches West in February!
Purlescence Yarns is Silicon Valley's destination fiber arts shop. Our yarns are selected for both their beauty and sustainability. Choose the perfect yarn and our Custom Fit service to help you make the perfect sweater.
Create your own perfect yarns and fabrics with our extensive selection of spinning and weaving equipment, classes, and full service maintenance.
On The Needles:(0:37)
Jasmin is working on the Queenie hat, Woolywormhead design, out of White Birch Fiber Arts, in the Travel Agent for Guilt Trips colorway. #25000tuques #NewHomeNewHat. Our thanks to Rosemary Hill for the beautiful logo she designed.
She is worrying about the #Elizalong, and knitting something that won't fit her shoulders.
Gigi is doing default knitting, she is working on a number of vanilla socks. The Kroy socks just need the heels put in.
Jasmin is working on the Coronation sweater and about 2cm from the start of the sleeves, as is the Landon sweater that she is knitting for Rex.
Jasmin has a FO: the Elsa gloves. The pattern came from the The Knitter's Handy Book of Patterns
She also loves the The Knitter's Handy Book of Sweater Patterns
and Knitter's Handy Book of Top-Down Sweaters
These are on the Well Curated Bookshelf page. Also, Jasmin got Mitten Clips
for the Elsa gloves. Also, she now got a bigger Frozen Sweater Chest
.
Gigi is knitting some more vanilla socks, one pair out of neon Opal
and another pair out of blue and white Opal.
Jasmin has also been working on the Spock sweater for Rex. And there is some secret knitting.
Gigi is still working on the Tulip shawl. #Behmalong
In Stitches:(16:18)
Gigi wore her Grey Citron, wool socks and a pair of socks out of the The Knitter's Curiosity Cabinet
Genevieve wore the Elsa cardigan, the Elsa hat, the Elsa gloves, the Kapuzin hoodie, and theDebbie bliss open front cardigan
Events:(19:13)
We will be attending Stitches West, February 18-21, at the Santa Clara Convention Center.
Emily from the Knitting Butterflies Podcast, and Boston Jen from the Down Cellar Studio podcast will also attend, as well as Joanna Johnson
, who writes lovely childrens' books with adorable critters in knitwear.
Purlescence will have a basket for collecting #25000Tuques, Halos of Hope hats, and preemie hats.
Saturday afternoon, there will be a podcaster meet up at the hotel bar, which we are planning to attend.
Here are the List of Stitches West Tips, and the Tracking Expenses Printout.

Contest:(22:30)
We have a winner!
Photoknitgal!
#operationsockdrawer prize: The new prize is a skein of Rare Woman Claire, and a sock knitter profile tote, donated by One Twisted Tree
Parameters for participating in the #operationsockdrawer contest:
Participants: post a picture to the ravelry forum, or to instagram with the #operationsockdrawer, have your ravelry name on your instagram profile. Feel free to double dip your projects.
Projects will be judged on originality and general delightfulness.
--------------------------------------------------------------------------------------------------------

Mother Knows Best:(23:34)
This weeks motto: Anything worth doing, is worth doing right.
We mention David Reidy of the Sticks and String podcast.
---
https://www.youtube.com/watch?v=zl-HalherjQ

When Knitting Attacks:(28:29)
Gigi was attacked by her Tulips shawl. Seems like there are 5000 of them now, messing with her.
Review:(30:51)
This week we review
Knitlandia
, by Clara Parks
And Sew On:(35:36)
Gigi has been working on Advent Calendar Christmas Stockings, and she describes what she has done so far.
---