Thu, 21 April 2016
Speaking of Steeking - Episode 374 - The Knitmore Girls
This week's episode is sponsored by: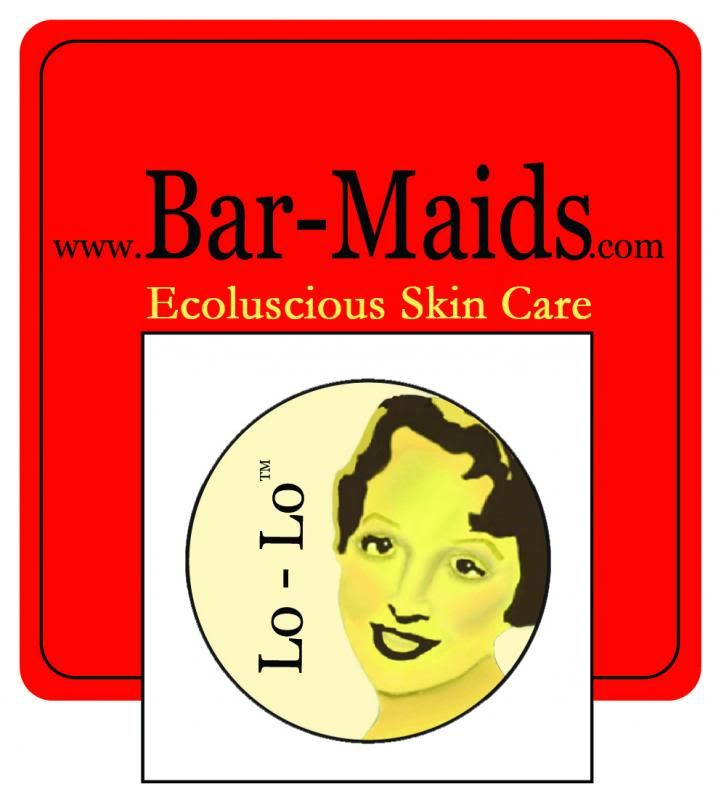 SPECIAL ANNOUNCEMENT! We have been talking about the Bar-Maids House Special: Knitmore Girls #2 lately. In a nutshell, Bar-Maids announced that only 150 boxes would be guaranteed available with 50 on a waiting list. Just over 300 people have signed up for the pre-sale notification. With the potential of 150 people being disappointed, Bar-Maids, the Knitmore Girls, and some amazing indies have collaborated to make the 300 happen. Three Hundred (300) boxes will be available ladies - guaranteed! SAVE THE DATE: Sometime in May, the pre-sale will begin. Once 300 boxes have sold, there will be no more available. If you want notification when the presale begins delivered to your inbox, get your name on the list – NOW! https://www.surveymonkey.com/r/Knitmore2 Now to decide: -Perfect Mother's Day gift (it won't arrive until October, but oh… the anticipation)-Birthday gift (better than another coffee card)-Enabler present (perfect timing)-Now at college and this is (almost) better than a homemade cookie collection from Mom/Dad-For "myself" because this is the best thing since sweet potato fries.The contents are priceless; the cost less than $99.00

Rich saturated color. Bold interesting combinations; dare we say shocking hues? Dragonfly Fibers is your source for beautiful quality yarns and fibers. Dragonfly Fibers creates hand-dyed, artisan yarns and fibers in vivid and sophisticated colorways. We can be found in select local yarn shops around the world and at fiber festivals such as Rhinebeck, Maryland Sheep and Wool, Vogue Knitting Live, STITCHES and SAFF. You can also shop on our site 24/7 at www.dragonflyfibers.com. Be sure to check out the link for our 2016 Club Dragonfly. Great designers, exclusive colorways and a bonus swag option! Discover why we say that Dragonfly Fibers is "The Colors of Happiness".

You've been requesting it for a long time now, and Erin.Lane Bags is finally going to make all your dreams come true.
Erin.Lane Bags has just opened up its Custom Shop, a place where you can order your favorite project bags and totes in fabrics that you pick out and send in to be made into the perfect bags.
It's easy to get started on your Custom Shop order. Just visit erinlanebags.com and click on "Custom Shop" in the Menu. Following the instructions, fill out the Order Form, and send in your fabrics.
Start picking those fabrics now, and get your order in today to be the first in your knitting group with a custom Erin.Lane bag.
Infinite Twist produces unique and luxurious hand-spun yarns that are crafted in a socially responsible way. Spun from hand-painted roving and hand-blended batts, our hand-spun yarns are a tactile delight for knitters. We also offer project kits that take the guess-work out of yarn and color selection, and hand-dyed mill-spun yarns in striking semi-solid colors. Find out more by visiting infinitetwist.com, or find us on Ravelry and Instagram as infinite twist. Sign up for our newsletter for a free knitting pattern every month, and don't forget to use offer code "knitmore"!
Purlescence Yarns is Silicon Valley's destination fiber arts shop. Our yarns are selected for both their beauty and sustainability. Choose the perfect yarn and our Custom Fit service to help you make the perfect sweater.
Create your own perfect yarns and fabrics with our extensive selection of spinning and weaving equipment, classes, and full service maintenance.
We're always happy to provide mail order service for Knitmore Girls listeners. Call us today, it'll be on its way!
On The Needles:(0:34)
Gigi has knitted a bunch of preemie hats but has lost her count.
Jasmin is working on the Spock sweater for Rex out of Fab Funky Fibres.
Gigi finished the Rib-a-roni hat for the #25000 tuques. Our thanks to Purlescence and Bar Maids for their support.
Jasmin is knitting the Welcome to the Flock cardigan for Rex, and has also gotten a kit to make one for Genevieve. Enably details are posted on the project pages.
Jasmin has been convinced to do swatches in the round.
We mention Jean Frost, whose work is amazing.
Jasmin mentions the Coronation cardigan. Also she is excited about Stash Dash, hosted by the Knit Girllls and is having a personal competition with Emily of Knitting Butterflies.
Jasmin had knitted the Landon cardigan for Rex, but she is going to add a steek to accommodate his head, and she has decided to knit a facing. Which will make it eligible for Stash Dash.
She thinks she may have read about it in Philosophers Wool. She also mentions Nancy Wiseman's Book of Finishing Techniques, where she discusses a knitted facing.
Gigi and Jasmin talk about putting zippers and facings into their Carli sweaters.
Gigi is making slow progress on the Peppermint Mocha socks out of Coffee with C.C., and she mentions Teaching your Brain to Knit.
Gigi is also getting close to finishing her Viajante.
Gigi is working on her Fancy Zebra cowl #zebralong. She put in a lifeline just before she did an increase row.
Jasmin also reminds podcasters to link to their podcasts in the Podcast thread LINK

Contest:(28:09)
We have a winner for #operationsockdrawer: harmonyt/harmonyTG
Parameters for participating in the #operationsockdrawer contest:
Participants: post a picture to the ravelry forum, or to instagram with the #operationsockdrawer, have your ravelry name on your instagram profile. Feel free to double dip your projects.
Projects will be judged on originality and general delightfulness.
--------------------------------------------------------------------------------------------------------
The winner for the #elizalong is TewshortforU

Mother Knows Best:(30:54)
This week we give you some common sense advice: Keep your receipts. Jasmin thought misplaced a skein of yarn that she didn't have.
Jasmin talks about the Kits from Sincere Sheep. And she enthuses about the Baa-ble hat

When Knitting Attacks:(37:44)
Gigi mixed up the row that she was working on the Viajante. So she had to tink back a gazillion stitches.

Review:(40:54)
This week we review Splendid Apparel, by Anna Zilboorg
Also, you want to listen to our Directors Cut with Anna Zilboorg
Jasmin also likes her book, Knitting for Anarchists

And Sew On:(49:06)
Jasmin has been sewing a steek on the Landon cardigan that she just knitted for Rex. She enthuses about her Featherweight sewing machine. Also, she talks about the Walking Foot.
---