Thu, 21 January 2016
Mousse-tasche - Episode 361 - The Knitmore Girls
This week's episode is sponsored by: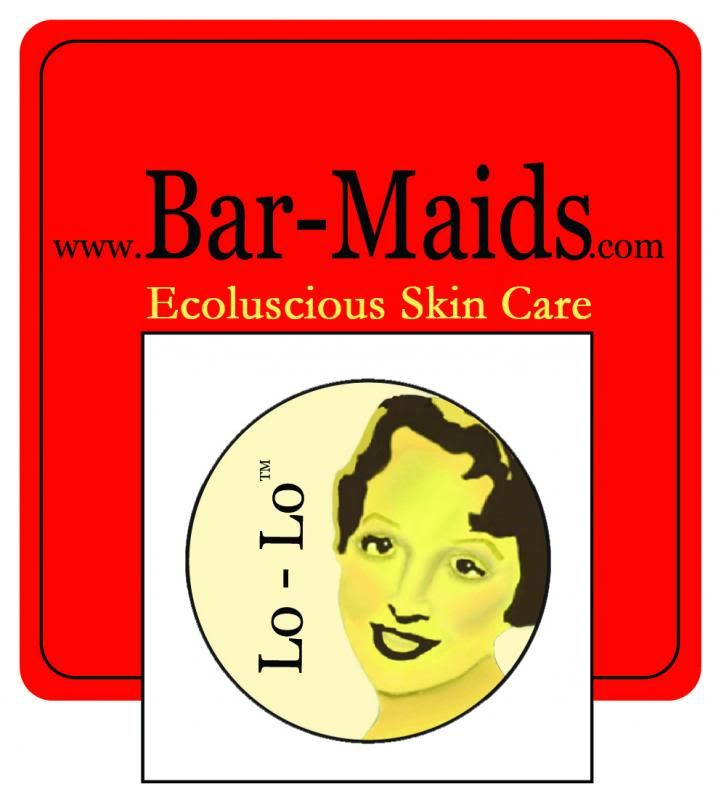 The perfect margarita screams fresh, crisp flavors barely tamed by triple sec and sugar. A margarita is ordered as a cocktail most often in hot locations close to large bodies of water while big umbrellas litter the sand. Ordered shaken with ice (on the rocks), blended with ice (frozen margarita), or without ice (straight up), it is served in any shape glass. Bar-Maids is now pouring the perfect margarita lip balm straight up in a slick white tube. No need to wait for warm locations either as Margarita Lip Balm is wonderful even in Siberia at -20 degrees. Serving up Margarita Lip Balm left us with just one question – to salt or not to salt. Since this is such a personal preference we are pouring it unsalted. But nothing says you can't dip the rim if you like. Ole'
Bijou Basin Ranch is your source for high-quality yarns spun from Tibetan yak, Qiviut, cashmere and other luxury fibers. Our yarns are made in the USA as well as abroad, and many are hand-dyed by notable indie dyers such as Miss Babs, Lattes & Llamas, and Lost City Knits. Our no-rinse, no residue fiber wash called Allure was specially developed to care for high quality fibers. This month, enjoy 15% off your yarn purchase when you enter KNITMORE at checkout at bijoubasinranch.com.

Every hobby needs organization, every project needs a place. Erin.Lane bags helps you turn your fiber pasttime into neat and organized endeavor. Our project bags, totes, and needle and notions organizers are everything you need to keep your fiber arts from fraying.
Did you get a spinning wheel or spindle for a holiday gift? We know that there are lots of you out there who have begun to spin and Lisa Souza Dyeworks at www.lisaknit.com has just what you are looking for. Beautiful hand dyed combed top is available in several different wool types as well as phenomenal silk blends. Lisa Souza is also producing fabulously soft blended batts with such combinations as merino, cashmere and Tencel. Dreamy!
In the Placerville area for a visit? Give Lisa a call and come by for a visit! In the San Francisco Bay Area? Lisa and Rod will see you at Stitches West in February!
Purlescence Yarns is Silicon Valley's destination fiber arts shop. Our yarns are selected for both their beauty and sustainability. Choose the perfect yarn and our Custom Fit service to help you make the perfect sweater.
Create your own perfect yarns and fabrics with our extensive selection of spinning and weaving equipment, classes, and full service maintenance.

On The Needles:(0:34)
Jasmin is knitting hats for the #25000 tuques #NewHomeNewHat. She is now knitting a Bumble hat out of Abstract Fiber. She has a FO- the Damsel hat from Woolly Wormhead out of White Birch Yarn, in Nothing Says I Love You Like a Rainbow.
Gigi is plugging away on a pair of vanilla socks out of Patons Kroy. Jasmin has another FO, the Ribaroni hat, out of Tess Yarns
Gigi has been working on the beaded mesh of the Viajante border, and she is enjoying the rhythm. And we love the beading directions.
Jasmin is working on the Churchmouse Spock cardigan for Rex.
We are starting the Eliz-along. Someone posted the errata for Elizabeth Doherty's Top Down
book. We are knitting the Helvetica and Copperplate patterns. This goes along with #projectsweaterchest

In Stitches:(20:56)
Gigi has been wearing socks, wristers, her grey citron and a pre-ravelry v-neck pullover from Knitting Pure and Simple. It needs a Gleener, as does Genevieve's Elsa cardigan,
Jasmin has been wearing her Cece cardigan, and the Tess silk/wool hat, )
Genevieve wore the Elsa cardigan, the Elsa hat, Olivia hat, and Bumble hat, and the Kapuzin hoodie, and the caterpillar cardigan.
Rex wore the Purl Soho Baby cardi, and the wee envelope sweater, and the Gramps cardigan
and Gigi's Martha .

Events:(28:38)
We are very excited about attending Stitches West

Contest:(30:57)
We announced the winners of the Do some good contest. The prizes are:
A Lolo Bar- destined2knit
A very big Erin Lane Bag - creativevibe (happy birthday!)
Leslie wind cable needle ring - wittyknittingyarn
Surprise fourth prize: Jenn-i-fur
#grinchalong, prizes
Lolo Foot Bar,- almariecraft
and Erin Lane Bag- mstoltz
and a Skein of Cephalopod Traveller- maniago
Leslie wind cable needle ring- LisaM87
Juliana's Fibres board shorts - knittingdaddy
And we are re-launching #operationsockdrawer
Also, we were wondering what prizes you think we should give for #25000 tuques/ #newhomenewhat

Mother Knows Best:(35:15)
This week we answer a question from the What do you want to hear about thread about having "The talk" about not getting into a parents knitting.
Jasmin recommends Jane Nelson's Positive Discipline

When Knitting Attacks:(44:23)
Gigi was attacked by her 1000 Tulips Shawl.
Jasmin was attacked by her yarn.

Review:(48:12)
This week we review
Lost Coast by Ashley Hurst
Knittin Little, Fall 2015
Straw into Gold:(1:11:24)
Gigi had fun with an Akerworks spindle. Everyone else in the house also played with the spindles.

And Sew On:(1:19:17)
Gigi and a young friend were working on copying patterns out of Sew Many Dresses, Sew Little Time
and cutting them out of muslin. Gigi talked about sewing darts and stay stitching.
---