Sun, 23 October 2016
Judge a Book by its Cover - Episode 399 - The Knitmore Girls
This episode has been sponsored by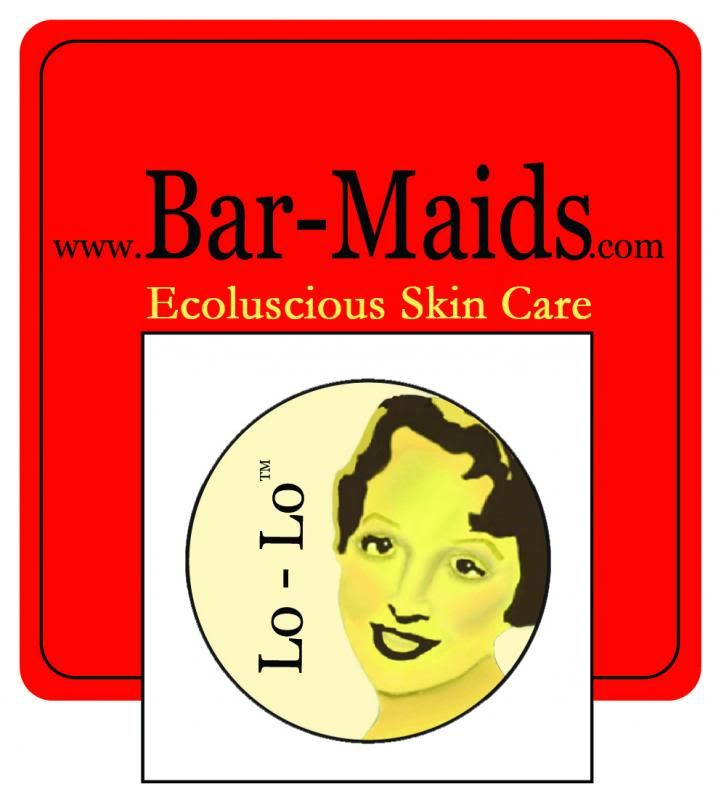 Pits; everyone has them, and they can stink and make your clothes wet. But worse than the odor is the chemicals used on this delicate place. If you have been considering a natural deodorant, consider Bar-Maids Probiotic Deodorant. It is aluminum, paraben, and phthalate free and currently offered in 2 sizes and two scents. Give your pits a breather! You could come out smelling like a rose (geranium) – which, by the way, will be released in January.
Since 2012, Black Trillium Fibres has been formulating unique and original gradient yarns ranging from neutral to neon. Of course, our exclusively milled yarn substrates aren't just for gradient kits. With over 300 hand-dyed repeatable colors, you can always find something different and fun at each of our amazing retailers. It's all at blacktrilliumfibres.com - in-stock yarns including gradients, exclusive patterns and a list of retailers. Please remember to use the "Knitmore" discount code at checkout.

You've been requesting it for a long time now, and Erin.Lane Bags is finally going to make all your dreams come true.
Erin.Lane Bags has just opened up its Custom Shop, a place where you can order your favorite project bags and totes in fabrics that you pick out and send in to be made into the perfect bags.
It's easy to get started on your Custom Shop order. Just visit erinlanebags.com and click on "Custom Shop" in the Menu. Following the instructions, fill out the Order Form, and send in your fabrics.
Start picking those fabrics now, and get your order in today to be the first in your knitting group with a custom Erin.Lane bag.
Infinite Twist produces unique and luxurious hand-spun yarns that are crafted in a socially responsible way. Spun from hand-painted roving and hand-blended batts, our hand-spun yarns are a tactile delight for knitters. We also offer project kits that take the guess-work out of yarn and color selection, and hand-dyed mill-spun yarns in striking semi-solid colors. Find out more by visiting infinitetwist.com, or find us on Ravelry and Instagram as infinite twist. Sign up for our newsletter for a free knitting pattern every month, and don't forget to use offer code "knitmore"!
Brought to you by PLY Magazine and their annual spinning retreat, PLY Away, in Kansas City, MO. For 5 days in April, 15 of the best spinning spinning teachers in the world including Stephenie Gaustad, Maggie Casey, Galina Khmeleva, Natalie Redding, and Abby Franquemont, will be teaching classes that range from 3 days to half days. if you spin yarn at all, don't miss this chance to improve your skills, surround yourself with fiber, and enjoy the company of 350 other spinners from around the world for nightly spin ins, a great marketplace, and much more. Registration opens Oct 29th but until Oct 19th, you can enter the raffle to win an all-expense paid trip to PLY Away, visit PLYaway.com.
On the Needles:(0:34)
Jasmin has made progress on her Ashburn, in Lollipop Yarn Flibertigibbet Sock, for the #BigBadBergalong, and we have one kit to give as a prize. She mentions the Bifrost, the Hitchhiker
and the Leftie. She mentions the the circular glass needles from Sheila Ernst that she loves.
Gigi is still working on the Polygon blanket, by TincanKnits out of Black Trillium Fibres, Sublime DK superwash merino Gradient kits: Coral, Tidewater, Ursa.
We mention the Pop and the Vivid that we still want to knit
Jasmin has been working on the Gone Astray cardigan for Genevieve, and is nearly done with the sleeves. She is thinking of having Genevieve help with making pompoms.
Gigi has finished the last pair of socks out of the Opal yarn she bought early this year. She used a Cat Bordhi technique for the heel. Jasmin suggests using the Smooth Operator Socks to get a better fit. Gigi is knitting a pair of Vanilla socks out of Berry Colorful Yarnings.
Gigi is knitting one newborn sized hat first with her leftover yarn, then using the rest for preemie hats.
Jasmin likes Shuly's Bakery apple cider cupcakes.

In Stitches:(18:15)
Jasmin wore her BostonJen striped Cowl and BostonJen hat, and her Boneyard. Genevieve wore her Elsa sweater and her Little oak cardigan. Rex wore the Goth baby sweater. (All of the notes for this sweater are in the project page.)
Jasmin wore her Rhinebeck sweater, the Tangled Yoke cardigan.
Events:(28:08)
Gigi attended the Pacific International Quilt Fest, at the Santa Clara Convention Center.
We will also be attending Stitches West, sometime in February. Gigi introduced her friend to the Flynn quilting frame. Gigi was amazed by kits with lazer cut quilt kits.

Contest:(36:15)
The newest prize is a skein of Canon Hand Dyes yarn in the "You Really Must Get Some Flounces" colorway.
Last weeks prize was the Gleener, for removing pills from knit wear.
We have a winner: allichka
Parameters for participating in the #operationsockdrawer contest:
Participants: post a picture to the ravelry forum, or to instagram with the #operationsockdrawer, have your ravelry name on your instagram profile. Feel free to double dip your projects.
Projects will be judged on originality and general delightfulness.
--------------------------------------------------------------------------------------------------------
#projectsweaterchest. This is the sweater equivalent of #operationsockdrawer. We want to encourage you to knit yourself a chest full of sweaters. This contest also has been inspired by Susan B. Anderson and her fast forward video of her top 10 sweaters.
We have lots of great prizes to give away. Feel free to double dip with any other KAL.
#elizalong also applies to this contest, since Elizabeth Doherty's sweaters are polished and functional, and excellent for everyday wear.

Mother Knows Best:(39:49)
This week we talk about our purse knitting. Jasmin likes her Erin Lane Bags. Let us know about your purse knitting.

When Knitting Attacks:(43:45)
Gigi was attacked by the polygons that she has memorized already. Also, a Vanilla sock proved to be challenging this week.

Review:(46:07)
Jasmin mentions the Sunflower hat

Straw into Gold:(58:38)
Jasmin spun a Coral Romney/tussah Abby Batt (on the Device).
Jasmin also spun on the Acadia wheel.
Genevieve and Rex adjusted the settings on Gigi's Matchless.
---