Thu, 17 November 2016
Existential Knitting Attack - Episode 403 - The Knitmore Girls
This episode has been sponsored by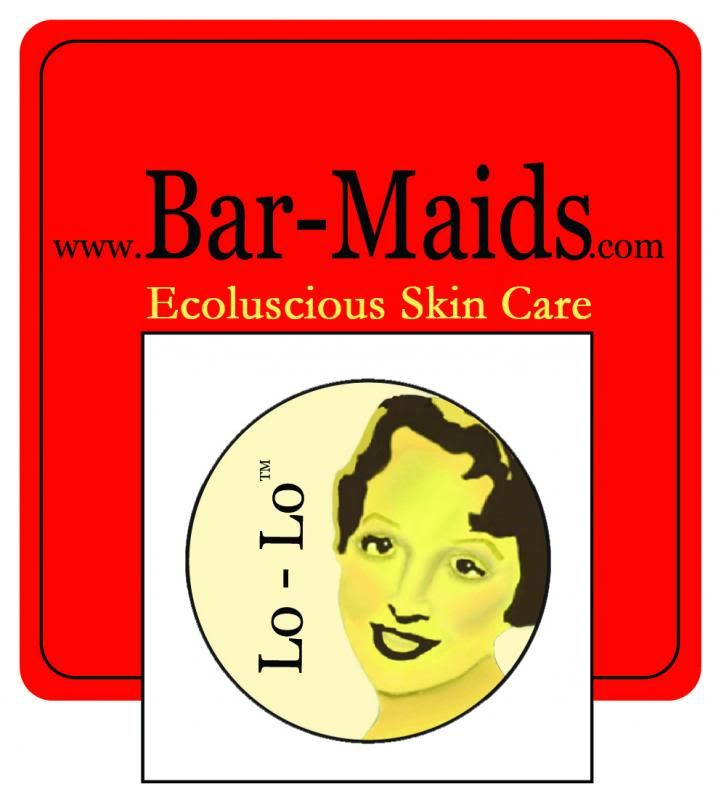 Heads up! Tis the season is fast approaching, and Bar-Maids, makers of Lo-Lo products continues the tradition of giving back during the holidays. Their killer specials start Black Friday – Cyber Monday (November 25 – 28). Tip: Write www.bar-maids.com on your calendar as a reminder to order.
Every hobby needs organization, every project needs a place. Erin.Lane bags helps you turn your fiber pasttime into neat and organized endeavor. Our project bags, totes, and needle and notions organizers are everything you need to keep your fiber arts from fraying.
On the Needles:(2:48)
Gigi is working on the January Skies,#BigBadBergalong, out of Black Trillium Fibres, and has finished the third gradient.
Jasmin has put one more row on her Ashburn, in Lollipop Yarn Flibertigibbet Sock, for the #BigBadBergalong, and we have one kit to give as a prize. She has moved her shawl to ChiaoGoo Red Lace needles and these are not slick enough either.
Gigi cast on the Sidewalk sweater out of Venizia Bulky, and got two skeins knit up.
Jasmin has a plan for the Gone Astray cardigan for Genevieve, as to where the sheepdogs are going to be. Gigi suggests lifelines, and Jasmin is so glad she has a giant ball of Aunt Lydia's cotton yarn. We announce that the Grinch-along will start on December 1st. We will have prizes. Also, Joanne's has "Grinchmas" fabric.
Jasmin has also made progress on the Anna cardigan, Gigi worked some more on the Vanilla socks out of Regia. She has cast on a preemie hat and finished the Barley baby hat, by Tin Can Knits.
Last night Jasmin worked on the Bifrost scarf. She loves to use bicycle clips for holding the scarf neatly in place. She is very pleased with clasped weft joins.
Jasmin has also made a little progress on her Hamilknit hat. Also there is a readalong ???for the play in the book.
Jasmin has started the R&R Hoodie for Genevieve out of Knitted Wit Love is Love.
In stitches(17:00)
Gigi is wearing wool socks, a hat at night, and the Knitmore cowl.
Jasmin wore her BostonJen hat (the Greyhaven Hat), Genevieve wore her Elsa sweater.

Events:(20:06)
We will be attending Stitches West, February 23-26, 2017. We mention Backstage Knitting podcast.

Contest:(26:38)
The newest prize is a house special#2 kit from the bar maids. We have a winner! (Dorothy)
#OperationSockDrawer and #Project SweaterChest will be put on hold for the time being. Our Do Some Good contest will start on Thursday after Thanksgiving.
The object of Do Some Good is to do something positive on a local, national or global level. Something that benefits more than your immediate family and friends. This year we will try and focus on supporting social justice organizations.
The Grinch-Along will start December 1st, and this is an instagram and ravelry thread contest. For this contest, work on anything that brings you joy and is not 2016 holiday gift knitting. We have amazing prizes, and bags made by us from this pinterest tutorial.
Entries will be judged on originality and general delightfulness. And obviously, Grinchiness.

Mother Knows Best:(27:31)
This week we answer a question out of the "What do you want to hear about?" thread on the Knitmore Girls forum, about making socks out of a long tube. Gigi mentions Jenny's amazingly stretchy bind-off. Jasmin is also fond of the sewn bind off.

When Knitting Attacks:(31:51)
When knitting on her January Skies, Gigi missed a bobble early on the row. That needed to be tinked back. Later, when 
snuggling with Genevieve, she leaned on the needle and had a bunch of stitches fall off the needle.
Doing the 
row after a row of bobbles, she noticed that there were too many stitches not picked up on bobble row
. Also, she couldn't find Kroy fall colors anywhere she looked, neither at Michael's, nor Joanne's or Beverly's. She learned about this yarn from The Knit Girllls podcast.
Jasmin suffers from decision paralysis, and her Knitting Attack is more existential than concrete.

Review:(38:25)
This week we review Cutest Toddler Knits, by Val Pierce. Jasmin mentions the Playful Stripes cardigan
And Sew On:(46:35)
Gigi mended Sam's gi and did some decorative embroidery that she later hid. She mentions the decorative mending class that Sivia Harding teaches.
Jasmin also dug out a tardis purse that needs some love and some stitching.
---